精英家教网 > 初中英语 > 题目详情
20.During summer vacations,I would volunteer at the pet rescue (救助) centre,so I could see a lot of dogs.Minnie was the funniest-looking dog I'd ever seen by far.Her body looked like a sausage.Her hair was too thin to (31)D her body.Her eyes always seemed surprised,and her tail was so short that it looked like a rat's tail.
She looked so strange that her (32)A didn't want her any more.She was brought to the centre.But I thought,"Minnie was kind and sweet.No one should laugh at her strange looking."So I gave Minnie a good bath and (33)D her in the newspaper:"Funny-looking dog,kind and sweet,needs loving (34)B."
Later,a boy called me,but I warned him that Minnie was (35)C.However,the boy told me that his grandfather's sixteen-year-old dog had just died.They wanted to keep Minnie very much.Hearing these words,I said that they could take Minnie away.I combed (梳) her hair,and gave her a good bath.Then we waited for them to arrive.
At last,an old car stopped in front of the pet rescue centre.Two kids (36)D to the door.They put Minnie into their arms and rushed out to their grandfather,who was waiting in the car.I hurried behind them to see his reaction (反应).
Inside the car,the grandfather put Minnie in his arms and (37)C her soft hair.She looked very relaxed and happy."She's perfect,and I like her!"the old man said.I was (38)B that Minnie had found a good owner.Just at that time,I saw that the grandfather's eyes were a milky white color-he was blind.
After that summer vacation,I missed Minnie so much.So I went back to the grandfather's house.The grandfather was walking in the garden with Minnie (39)Athe way.I could see both of them were happy."Minnie is the most beautiful dog in my eyes,"said the grandfather,"I've(40)C felt happier before!"Hearing this,I was pretty happy!
| | | | |
| --- | --- | --- | --- |
| 31.A.hide | B.warm | C.protect | D.cover |
| 32.A.owner | B.leader | C.teacher | D.partner |
| 33.A.introduced | B.reported | C.praised | D.advertised |
| 34.A.school | B.family | C.hospital | D.zoo |
| 35.A.sick | B.dirty | C.ugly | D.dangerous |
| 36.A.jumped | B.stepped | C.walked | D.raced |
| 37.A.tidied | B.cleaned | C.touched | D.pulled |
| 38.A.peaceful | B.thankful | C.careful | D.powerful |
| 39.A.leading | B.taking | C.giving | D.making |
| 40.A.just | B.ever | C.never | D.still. |
分析 文章大意:这是一篇记叙文.讲述了作者在宠物救助站当志愿者时遇到了一只长相滑稽的狗狗Minnie,大家都不想要它,但作者却决定将它好好照顾;后来作者将Minnie登上报纸希望有人能收养它,一个失明的老人收养了它并觉得它是最漂亮的,它让老人觉得很快乐.
解答 31.D 考查动词辨析.A表示藏;B表示温暖的;C表示保护;D表示覆盖.由它的毛很薄可知是连它的身体都覆盖不了,选D.
32.A 考查名词辨析.A表示主人;B表示领导;C表示老师;D表示伙伴.结合语境可知此处表示她看起来奇怪,她的主人不想要她了,选A.
33.D 考查动词辨析.A表示介绍;B表示报告;C表示表扬;D表示打广告.由下文的Funny-looking dog,kind and sweet,needs loving…可知是在报纸上打广告,选D.
34.B 考查名词辨析.A表示学校;B表示家庭,家人;C表示医院;D表示动物园.结合语境可知此处表示我想给Minnie找主人,所以是需要爱心家庭,选B.
35.C 考查形容词辨析.A表示生病的;B表示脏的;C表示丑的;D表示危险的.由上文对Minnie外貌的描述可知,此处表示我警告他Minnie很丑,选C.
36.D 考查动词辨析.A表示跳;B表示走;C表示步行;D表示比赛,赛跑.由下文的and rushed out to their grandfather可知此处表示两个男孩冲向了门口,即他们比赛着跑到门口,选D.
37.C 考查动词辨析.A表示整理;B表示打扫;C表示抚摸;D表示拉.结合语境可知此处表示这位爷爷把Minnie放在他的手臂里并抚摸了她的软毛,选C.
38.B 考查形容词辨析.A表示平静的;B表示感激的;C表示仔细的;D表示有力量的.此处表示我很感激Minnie找到了好主人,选B.
39.A 考查动词辨析.A表示带路,引导;B表示带走;C表示给;D表示使,让.此处表示这位爷爷正由Minnie引导着在花园里散步,选A.
40.C 考查副词辨析.A表示只是,仅仅;B表示曾经;C表示从不;D表示仍然.结合语境可知此处表示爷爷说:"我从来没觉得这么快乐过",选C.
点评 解答完形填空题需要快速阅读全文,了解文章大意,再带着选项去读,边读边做,注意联系上下文.


练习册系列答案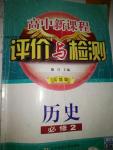 高中新课程评价与检测系列答案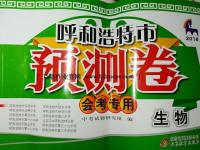 呼和浩特市预测卷系列答案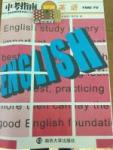 中考指南系列答案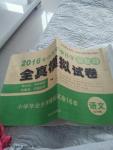 全真模拟试卷系列答案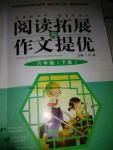 阅读拓展与作文提优系列答案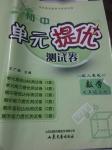 单元提优测试卷系列答案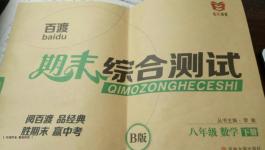 百渡期末综合测试系列答案
聊城中考系列答案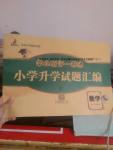 学业测评一卷通小学升学试题汇编系列答案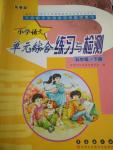 小学单元综合练习与检测系列答案

年级
高中课程
年级
初中课程
高一
高一免费课程推荐!
初一
初一免费课程推荐!
高二
高二免费课程推荐!
初二
初二免费课程推荐!
高三
高三免费课程推荐!
初三
初三免费课程推荐!

更多初中、高中辅导课程推荐,点击进入>>
相关习题
科目:初中英语 来源: 题型:选择题
10.The restaurants near Jin Hui Plaza __________ students from NK __________ different kinds of food.(  )
| | | | | | | | | | | | |
| --- | --- | --- | --- | --- | --- | --- | --- | --- | --- | --- | --- |
| | A. | provide; for | | B. | offer; with | | C. | provide; with | | D. | offer; to |
查看答案和解析>>
科目:初中英语 来源: 题型:阅读理解
11.He was struggling (费劲) to tie his shoes.I was struggling with whether I should help him.
I did,and he was thankful.
"Thank you",he said.
"I'm glad I could help.I just thought it would be easier for me to reach."I said.
He was a disabled man,and had to look down most of the time.His arms and legs were
twisted (扭曲的) terribly,and he couldn't do what the rest of us would consider easy tasks.He always managed to look up to see how you respond to his words,however.He had a big smlie,making me feel comfortable.
I was still on my knees by his wheelchair.
"Nice shoes,"he said.
"Thanks.No one ever complimented me on them before,"I said.
"No one has the same view of the world as I do,"he replied.
"Tell me about the world as you see it,"I said smiling.
"Most people can see if someone is comfortable with them or not in their eyes.I see it in their feet,"he said."If people keep moving their feet,I just let them go,because I know they're not patient with me.I don't want to make people uncomfortable."
"What about me?"I asked.
"I could see your compasssion (同情).And then you came down to my level.I was the one who was nervous,"he said."I don't normally have someone look me in the eye."
"They don't know what they are missing,"I told him.
"My cold is nothing to brag about (自夸),"he said.
"But that smile is so big."
Yes,and it's not only a big smile but an attitude.

52.We can learn that the writerB.
A.couldn't have a big smlie
B.has a nice talk with the disabled man
C.left the disabled man alone
D.always asked people for help
53.In this passage,the writer tells usD.
A.talking with disabled men in his job
B.how to have a pity on disabled men
C.why we should help each other
D.smiling is the way for people to come close to each other
54.We can infer(推断) from the passage thatA.
A.not many people went down to the man's level
B.the man had something wrong with his arms and legs
C.the man didn't make someone look him in the eye
D.the writer was glad to help the man
55.Which of the following can be the best title of the passage?C
A.A Helpful Man B.A Disabled Man
C.The Big Smile D.The Nice Shoes.
查看答案和解析>>
科目:初中英语 来源: 题型:完形填空
8.A little boy knocked on the door of the old house.He waited,and sweated(出汗) from
(16)B of seeing the owner,who hardly ever came out.As he was ready to (17)D,the door slowly opened."What do you want?"the old man asked.
"Uh,sir,I'm (18)A magazines for school and I am (19)D if you would like to buy one."The old man only looked at the boy.(20)B,the boy saw many dog figurines(小雕像) inside the house."Do you(21)D dogs?"he asked."Yes,I have many dog figurines in my house; they are all I have."The boy then felt sorry for the man,as it seemed he was very (22)A."Well,I do have a magazine here for collectors.It is suitable (23)C you.I also have one about dogs since you…"The old man started to close the door,saying (24)B"No,boy.I don't need any magazines of any kind.Now goodbye."
The boy was sad for the old man being so lonely.He went home and then had an(25)C.He had a little dog figurine which didn't(26)B much to him since he had a real live dog and a large family.The boy headed back.He knocked on the door again and this time the old man came right to the door."Boy,I thought I told you no (27)D."
"I'm sorry,sir,(28)D I want to bring you a gift."The boy (29)A him the figurine and the old man's face lit up(大放光彩)."Boy,you have a big heart.(30)C are you doing this?""I think it means more to you."
From that day on,the old man started coming out and talking with neighbors.
| | | | |
| --- | --- | --- | --- |
| 16.A.excitement | B.fear | C.sadness | D.happiness |
| 17.A.knock on | B.break into | C.cut off | D.walk away |
| 18.A.selling | B.collecting | C.raising | D.designing |
| 19.A.sure | B.sorry | C.expecting | D.wondering |
| 20.A.At a time | B.At the same time | C.At any time | D.At all times |
| 21.A.keep | B.hate | C.kill | D.collect |
| 22.A.lonely | B.delightful | C.busy | D.bored |
| 23.A.to | B.with | C.for | D.on |
| 24.A.easily | B.coldly | C.comfortably | D.nervously |
| 25.A.thought | B.opinion | C.idea | D.mind |
| 26.A.worth | B.mean | C.talk | D.use |
| 27.A.noises | B.trouble | C.Dogs | D.magazines |
| 28.A.so | B.and | C.or | D.but |
| 29.A.handed | B.lent | C.offered | D.presented |
| 30.A.How | B.When | C.Why | D.What. |
查看答案和解析>>
科目:初中英语 来源: 题型:完形填空
15.In the first lesson of high school,our math teacher,Mr.Stevens said,"I'll teach you math this year."He walked around the class,handing out math books.When it was done,he returned to the(41)Bof the class and looked at us.We looked at him,too.
"What are you (42)D for?Get started!"he said.
We looked at him and felt(43)A.Wasn't he going to teach us?
"Is there anything wrong with our ears?"One(44)_B boy asked what we all wanted to know."Mr.Stevens,aren't you going to teach(45)C?"
Mr.Stevens replied,"Open your books and read it.(46)D you have questions,raise your hand and I'll help you."
Mr.Stevens helped(47)C who had a problem.Only when we had the same(48)C,he would stop us to teach all the students.It was a strange way of teaching,(49)Bit was very effective(有效的),and all of us like this special class.Mr.Stevens made me(50)D that I was good at math.
| | | | |
| --- | --- | --- | --- |
| 41.A.side | B.front | C.back | D.middle |
| 42.A.looking | B.caring | C.sending | D.waiting |
| 43.A.confused | B.sad | C.tired | D.surprised |
| 44.A.poor | B.brave | C.beautiful | D.quiet |
| 45.A.yourself | B.me | C.us | D.ourselves |
| 46.A.Until | B.Since | C.Because | D.If |
| 47.A.somebody | B.nobody | C.everybody | D.anybody |
| 48.A.idea | B.plan | C.question | D.school |
| 49.A.so | B.but | C.for | D.when |
| 50.A.think | B.imagine | C.miss | D.realize. |
查看答案和解析>>
科目:初中英语 来源: 题型:阅读理解
5.Blue Ocean Aquarium is a great place for families to take a holiday.Children love to see
the sea animals and watch movies about sharks in it.
Last Saturday morning,Mr Jackson took his wife and two little sons to the aquarium.At
the ticket office,he asked,"How much shall I pay to get in?"The woman at the ticket office answered,"The price is 20dollars for each adult or any kid older than five.We let kids in free (免费) if they are five or younger.How old are your kids?"Mr Jackson said,"The older one is six and the younger one is thee.I think I must buy three tickets."The woman was surprised.She said,"Sir,don't you want to save 20dollars?If you tell me your older son is five,I won't know the difference."Mr Jackson said with a smile,"Yes,that sounds right,but my kids will know the difference."
From Mr Jackson's story,we know honesty is very important in the modem society.We should tell the truth to the people around us,especially to the kids.

根据短文内容,选择正确答案.
71.There areBpeople in this story.
A.3
B.5
C.4
D.6
72.Mr Jackson paidCfor their tickets to the aquarium at last.
A.20dollars
B.40dollars
C.60dollars
D.80dollars
73.Children can seeA in Blue Ocean Aquarium.
A.dolphins
B.pandas
C.koalas
D.tigers
74.The underlined word"honesty"meansD
A.激情
B.友谊
C.乐观
D.诚实
75.What can we learn from the passage?D
A.Mr Jackson was very rich,
B.Mr Jackson wasted to save some money.
C.Mr Jackson paid for his two sons'tickets in the end.
D.Mr Jackson thought honesty was more important than money.
查看答案和解析>>
科目:初中英语 来源: 题型:阅读理解
12.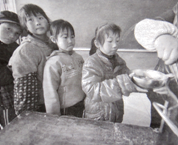 Almost every Chinese person can recite the two lines of the famous poem,"Every grain on the plate comes from hard work(谁知盘中餐,粒粒皆辛苦)."But sadly,many of us don't actually get the real meaning of these lines:Don't waste food.
A CCTV program,News One Plus One,reported that the food Chinese people throw away every year is enough to feed 200million people for a year.
Do we have too much food?Of course not.According to the UN World Food Program,there were 925million hungry people around the world in 2010,especially in developing countries.Six million children die of hunger every year.
Chinese people are well known for being hospitable(好客的) and generous.Many even feel that they lose face if their guests have eaten all the food on the table.
Luckily,a number of people have realized the importance of saving food.Last November,Li Hong,a waitress in a restaurant in Nanjing,got fired because she took some leftover food home for her son.Many people stood by her side and criticized(批评) the waste of food.
What should we do in our daily lives to waste less food?Here are some tips:
1.Do not order too much in a restaurant.Only order as much as you want to eat.If you cannot eat all the food you ordered,take the rest of it home.
2.Don't be too picky(挑剔的) about food.Some food may not taste great,but your body needs it.
3.Keep an eye on what food you have at home.Don't buy too much,especially for vegetables and fruit.
46.How many people were hungry in the world in 2010according to the UN World Food Program?C
A.200million.
B.Six million.
C.925million.
D.625million.
47.What does the writer want to show us through Li Hong's story?D
A.Many Chinese restaurants waste a large amount of food.
B.Many Chinese people are kind-hearted and ready to help the weak.
C.Chinese people feel that they lose face if their guests eat all the food.
D.Many Chinese people don't agree with the behavior of wasting food.
48.The underlined word"leftover"meansB in Chinese.
A.过期的
B.剩余的
C.腐烂的
D.难吃的
49.According to the passage,we shouldn't waste food becauseA.
A.food comes from very hard work
B.six million children die of hunger every day
C.there is enough food to feed all the people
D.Chinese are hospitable and generous
50.Which of the following is a good way to save food?B
A.Ordering more than you need at a restaurant.
B.Taking home restaurant leftovers.
C.Not knowing what you already have at home when shopping.
D.Not eating the food you don't like even if it's healthy.
查看答案和解析>>
科目:初中英语 来源: 题型:阅读理解
9.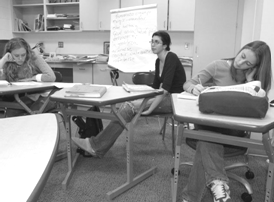 You want to know about my staying in America,right?Well,to tell you the truth,it is really an eye-opening experience study here.
In China,I had English classes five times a week since fifth grade.However,I didn't know how different textbook English could be from everyday English until I came to Hotchkiss School,Connecticut.
When I first studied English,I was told to say,"I am fine."when people say"How are you?"But in the US,I found that people say,"I am good."or"I'm tired."
One day,someone greeted me with"What's up?"It made me confused.I thought for a moment and then smiled because I didn't know what to say.
Since then,I have discovered more and more differences between Chinese and US cultures.
To my surprise,US girls spend a lot of time in the burning sun to get a tan.However,in China,girls try every possible way to get their skin paler,or"whiter."
I am also surprised by how hard-working US students are.In China,schoolwork is almost everything,so we study hard and that's it.But here,a"good"student gets good grades,does a lot for the public and plays sports or music.
The kids here are so talented,I am starting to be sorry that I gave up playing the piano at an early age and that I have never thought about sports.
61.According to the writer,textbook English isAeveryday English.
A.quite different from
B.the same as
C.more difficult than
D.not the same with
62.What does the word"tan"in the sixth paragraph mean in Chinese?D
A.晒干
B.晒白
C.能量
D.晒黑
63.A good US student spends his/her timeC.
A.only in doing homework
B.only on sports or music
C.on studies,sports or music and public work
D.none of the above
64.Which of the following is NOT true?B
A.The writer is now in US.
B.American girls love to have white skin.
C.US students are talented and hard-working.
D.One day,someone greeted the writer with"What's up?"
65.Which is the best title for the passage?B
A.My Own Travel in the US
B.My Studying in the US
C.My Opinion about the US
D.My Favorite Country.
查看答案和解析>>
科目:初中英语 来源: 题型:阅读理解
10.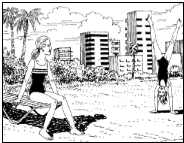 I will never forget the very moment that caused me to leave my gift behind because I wanted the gift that my older sister Maria had.
My family was spending a week at the beach.One morning,Maria went to the beach early,but I stayed behind to finish a drawing of a seashell.After finishing the drawing,I walked to join Maria.She was a top gymnast (体操运动员).Her show was perfect as she wheeled along the beach.The beauty of that sight froze me,and I decided immediately that I too would become a gymnast like her.
I knew that I had never been very good at sports.However,when I told my parents I wanted to take a gymnastics class,they agreed with me in surprise.The next week,I went to a beginners'class.
If only my parents had talked me out of this misguided plan!Five minutes into the first class,it was clear that I didn't have the gift of a gymnast.But I kept at it.
During this time,drawing and painting-which had been my two favorites-all but left my mind.It must have been hurting for my family as they watched my hopeless efforts.I blindly decided to be like Maria.I just would not give up.
At the same time,on the advice of Ms.White,my art teacher,I hurriedly handed in my seashell drawing for an art contest in our town.One night as I was having a hard time practicing,the phone rang.It was Ms.White."Alice,you won the contest!"she said loudly.
"Really?"was all I could reply.
"Yes,"Ms.White said."They're going to give you a prize.And that's not all.The winner is also accepted into Wildale's Summer Fine Arts Institute."I couldn't believe what I heard.Only a handful of young artists were accepted each summer.
That night I didn't go back into the living room to continue practicing.Gymnastics was Maria's gift,not mine.It had taken me a while,but I realized that I had a gift of my own.
54.Alice wanted to be a gymnast becauseB.
A.she had been good at sports
B.her sister's show was perfect
C.she hated drawing and painting
D.her parents wanted her to do so
55.How did Alice feel about learning gymnastics at last?D
A.Satisfied.
B.Worried.
C.Hopeful
D.Regretful.
56.From the story,we can infer thatB.
A.Alice's parents disagreed with her choice of gymnastics
B.Alice did not realize her gift in drawing and painting at first
C.Alice spent a hard time preparing for the art contest in the town
D.Alice couldn't believe the news that she got the prize for painting
57.What does the writer want to tell us according to the passage?A
A.We should value our own gifts.
B.It takes time to find one's gifts.
C.We could develop different gifts.
D.It's never too late to show our gifts.
查看答案和解析>>